To order any of the published service, you will be put in contact directly with the provider.
If you dont find what you need, just contact us to make your request.
Your services can also be published here.
Multi processing services
hbtc131s
-Washdown (THC reduction)
-Prossesing
-Analyses
Swiss Laboratory based in Switzerland.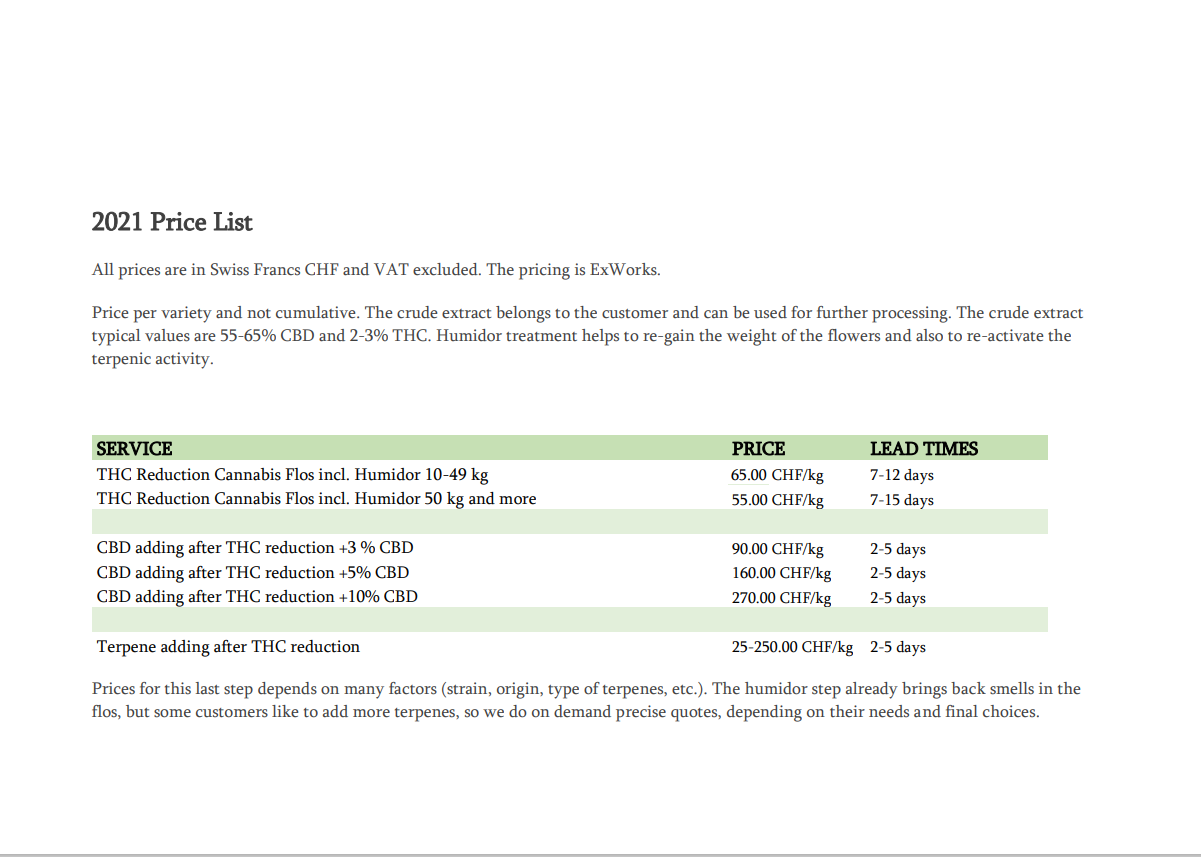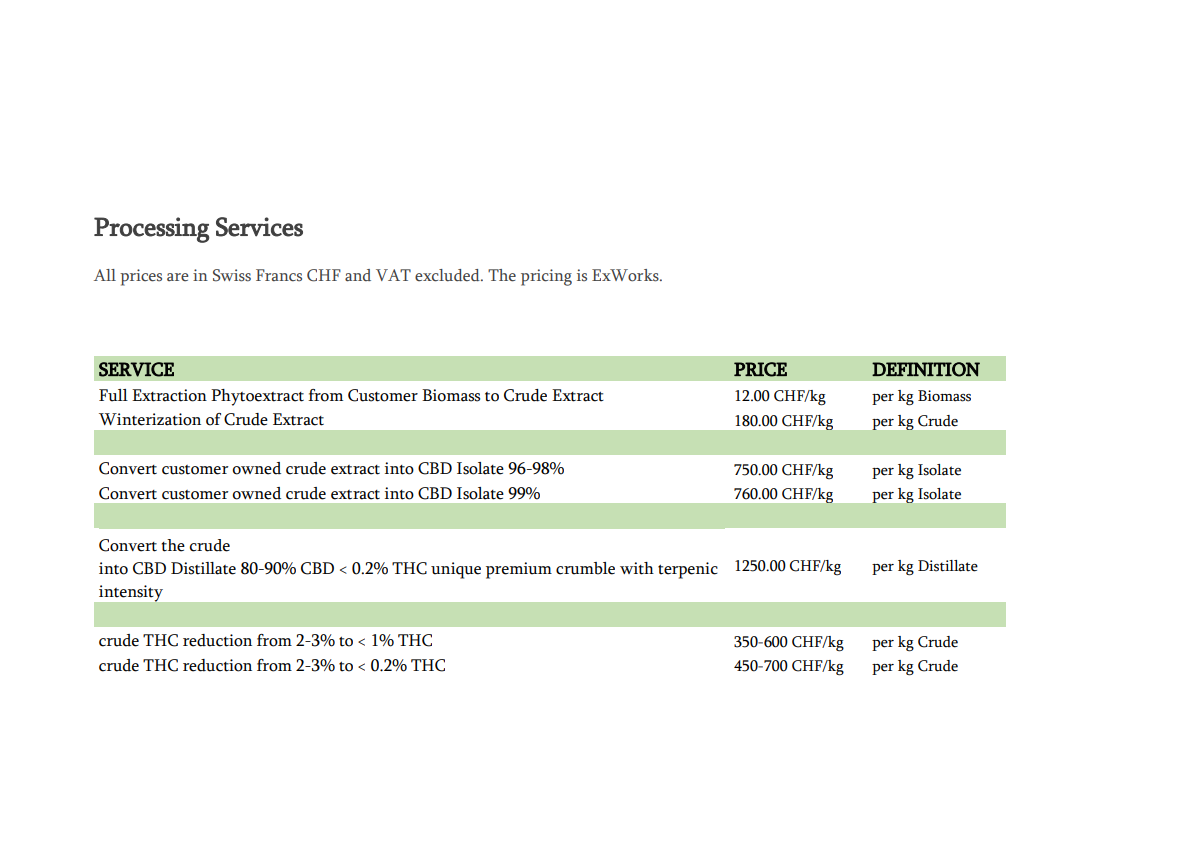 TRIMMING SERVICE

Company based in Italy

Full trimming service for companies in all Europe. .

Price list to download here :

LAVORAZIONI 2021 cleaning service hbt

Published: september 2021

Already traded.
Swiss analytical laboratory.

Up to 15 cannabinoids.

Express 48H

Standard 96H

From 89.00 CHF

(CBD / CBDa + THC / THCa)
WASH DOWN SERVICE

Company based in Italy

Contact us for more info
We offer a professional and accurate washdown service, make your flower EU Compliant to <0.2% Total-THC.
Price:
65€/Kg input up to 50Kg.
60€/Kg input from 60 to 100Kg.
55€/Kg from 110 to 200Kg.
50€/Kg from 210 to 400Kg.
45€/Kg from 410 to 1000Kg.
For quantities bigger than 1000Kg there will be a fixed prices that need to be discussed